Web SSRS Report Studio
This web based SSRS designer can do almost anything Microsoft Report Builder can do. The front end uses only Javascript and JQuery, and the backend uses some ASP.NET code, so it can be deployed as standalone or easily integrated into any software with SSRS as the report platform. This solution is unique, not only it can edit almost any complicated SSRS reports but also it can greatly simplify the creation of new SSRS reports with a powerful report creation wizard. This is the ideal SSRS report designer for the Web and Cloud.
Our Advantages
It can edit almost any SSRS reports
It has a powerful report creation wizard.
It supports report templates, for example, there is template for the company A, another for company B with different logos, chart coloring styles. It can be easily switched from one template to another. So all the report created can have consistent looking and feel.
It also supports text style templates, so formatting is very straightforward.
Side by Side Comparison with Microsoft Report Builder
Left: report opened by MS Report Builder, Right: the same report opened by our Web SSRS Report Studio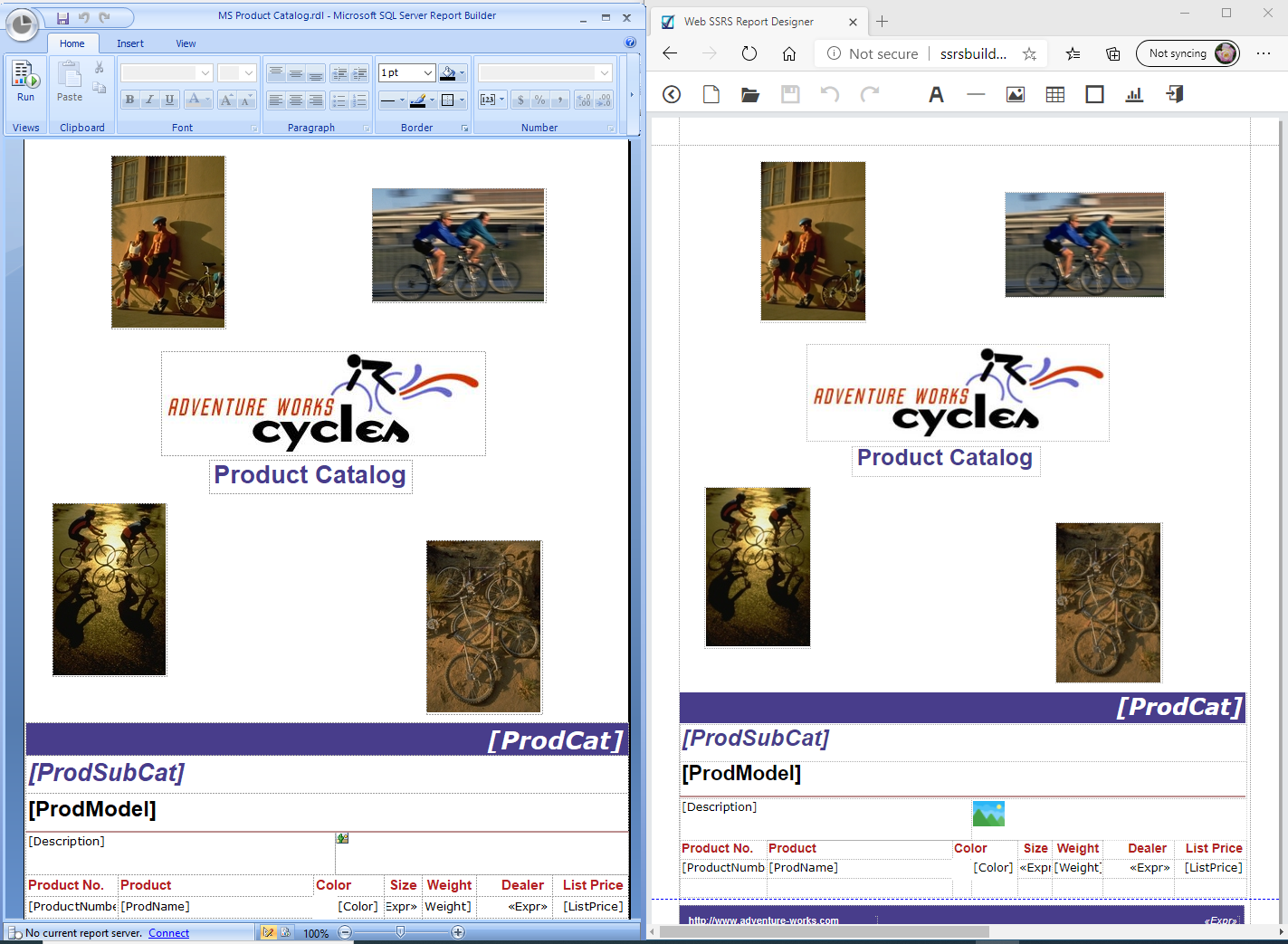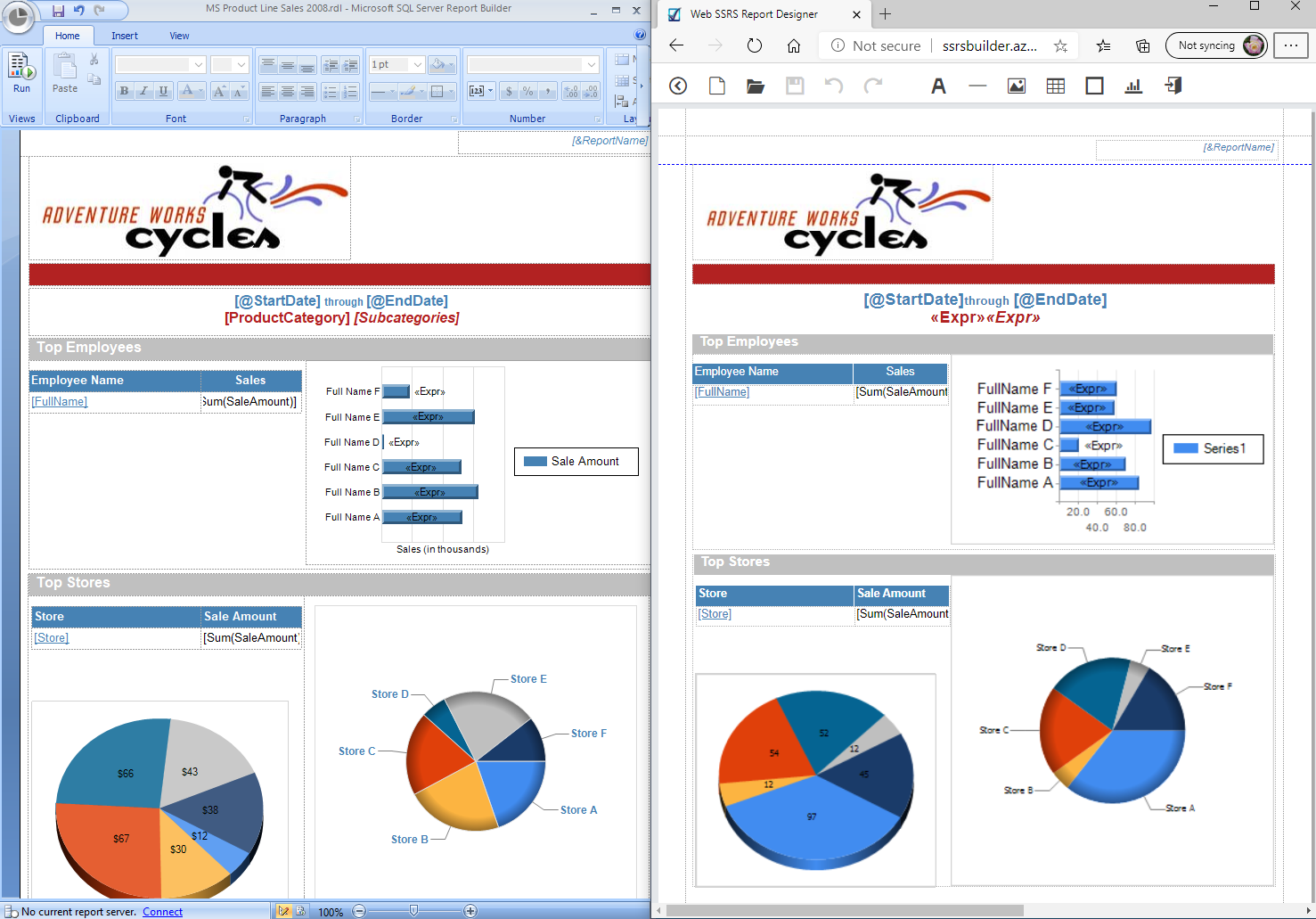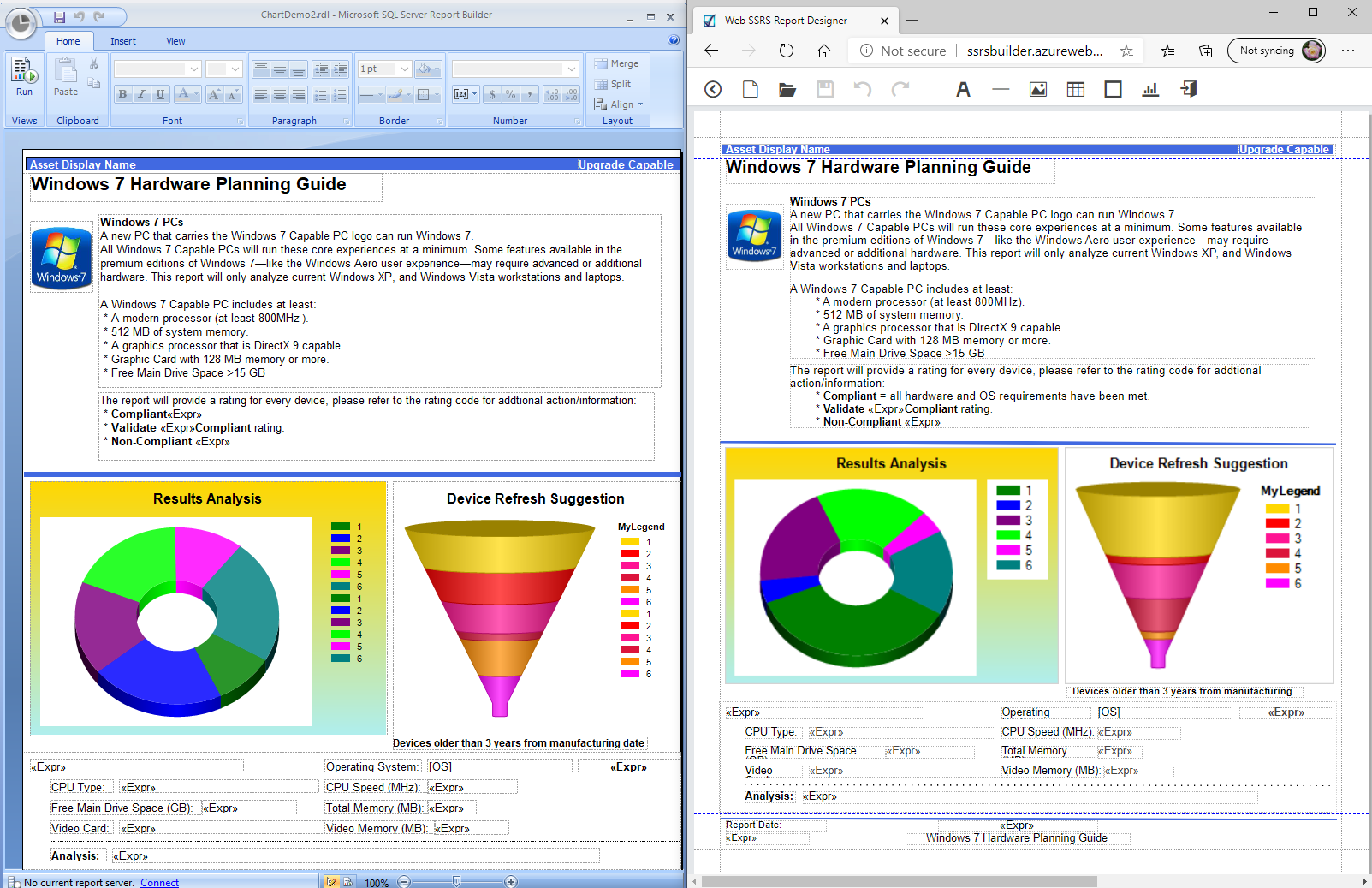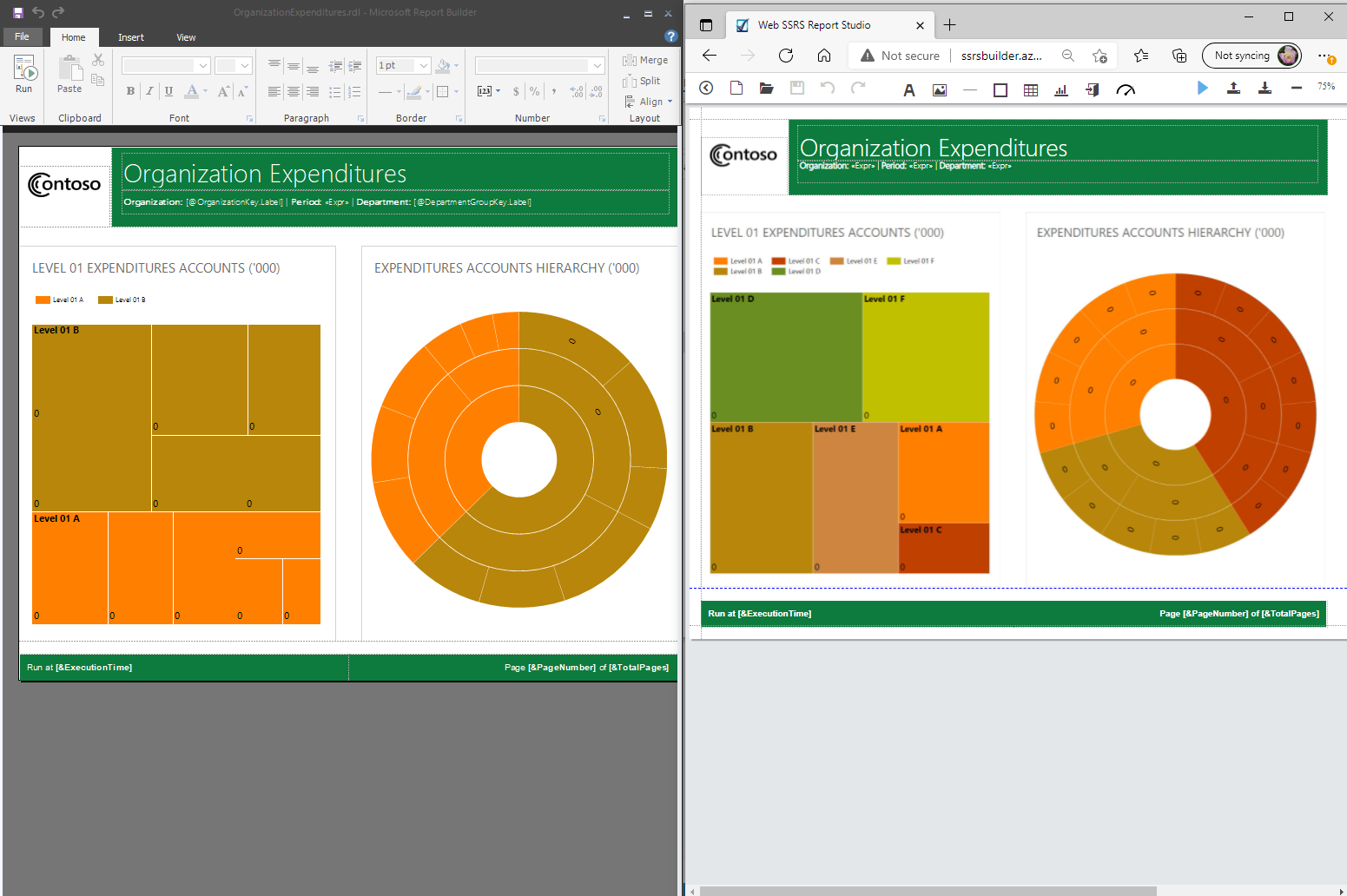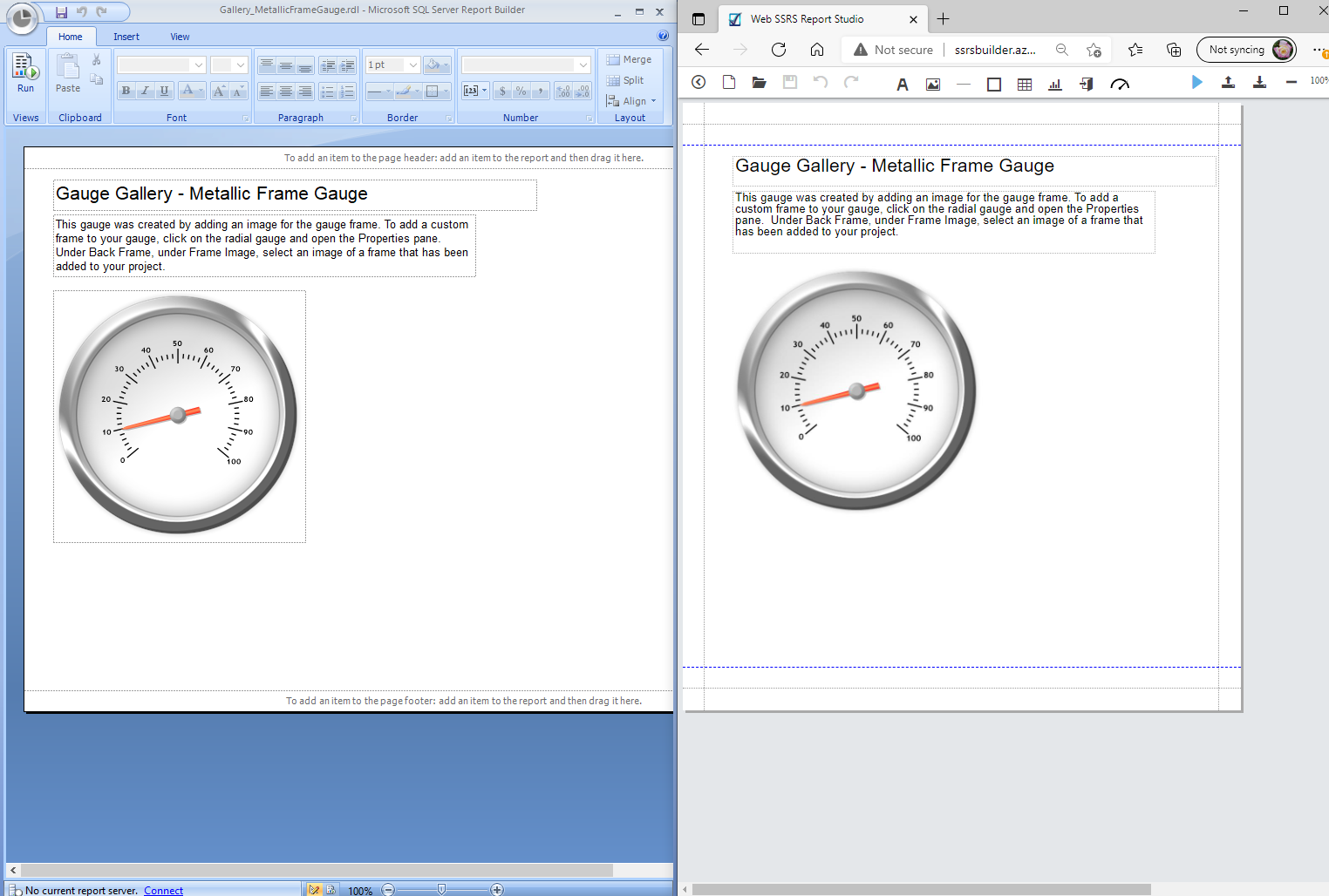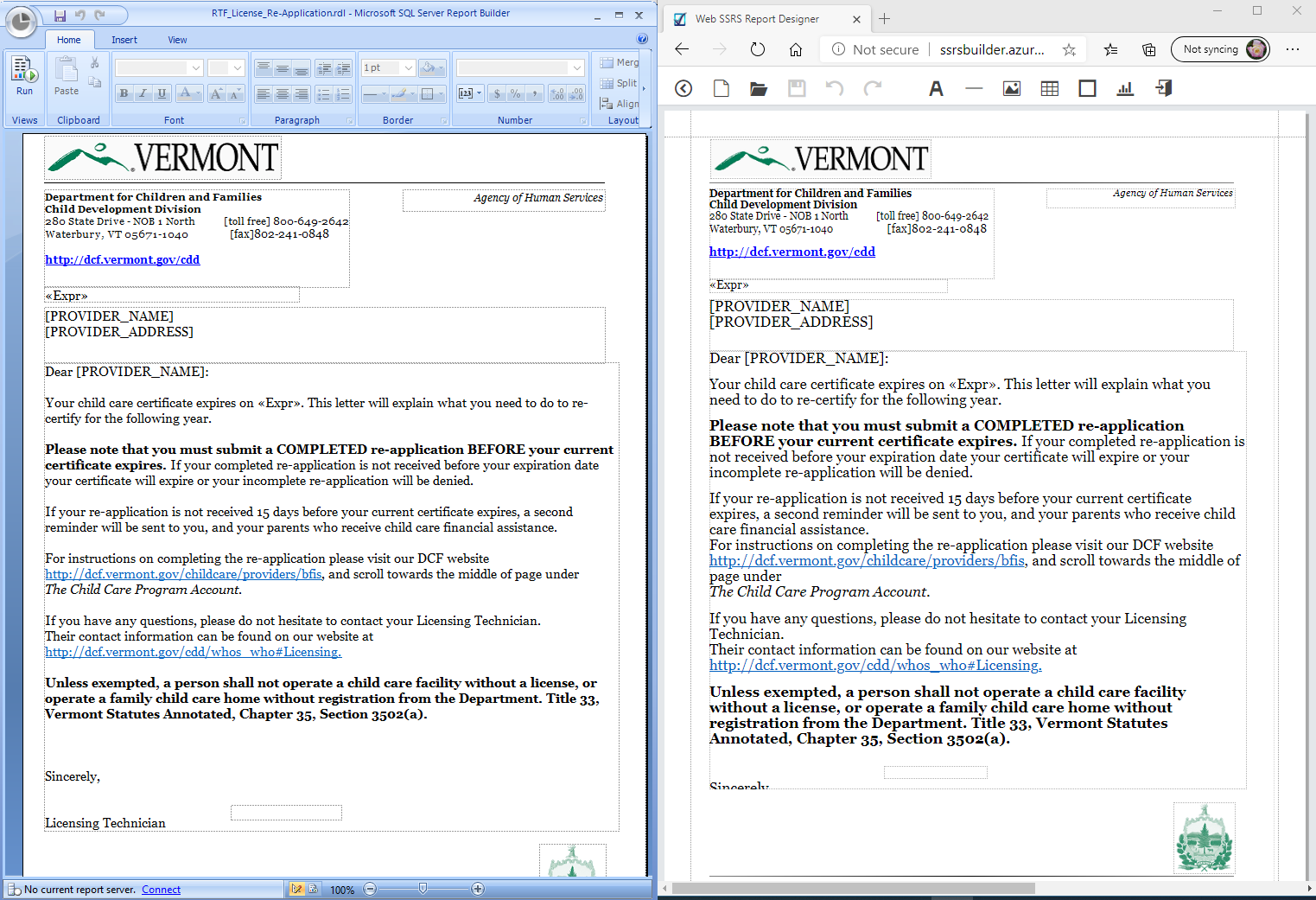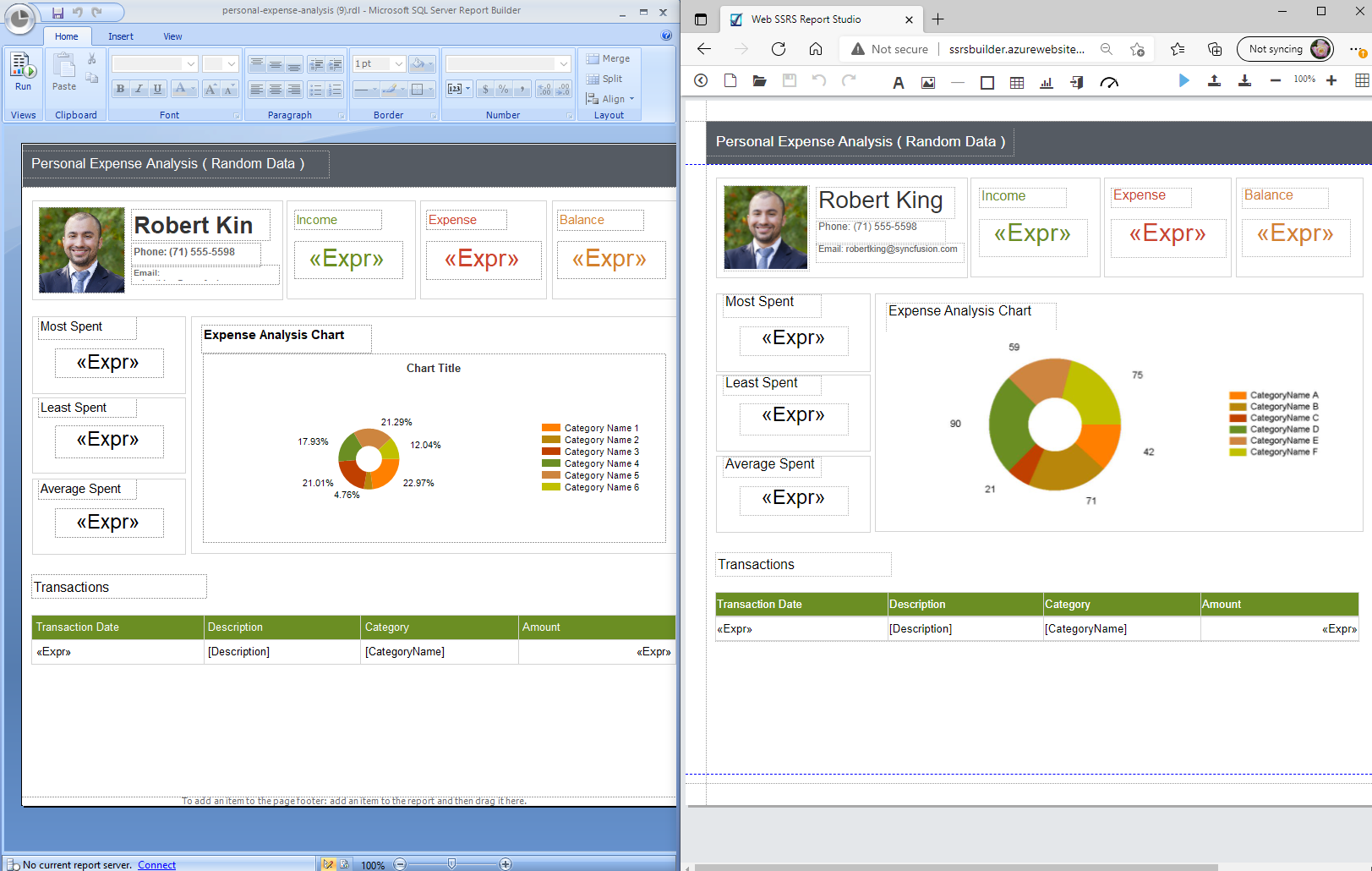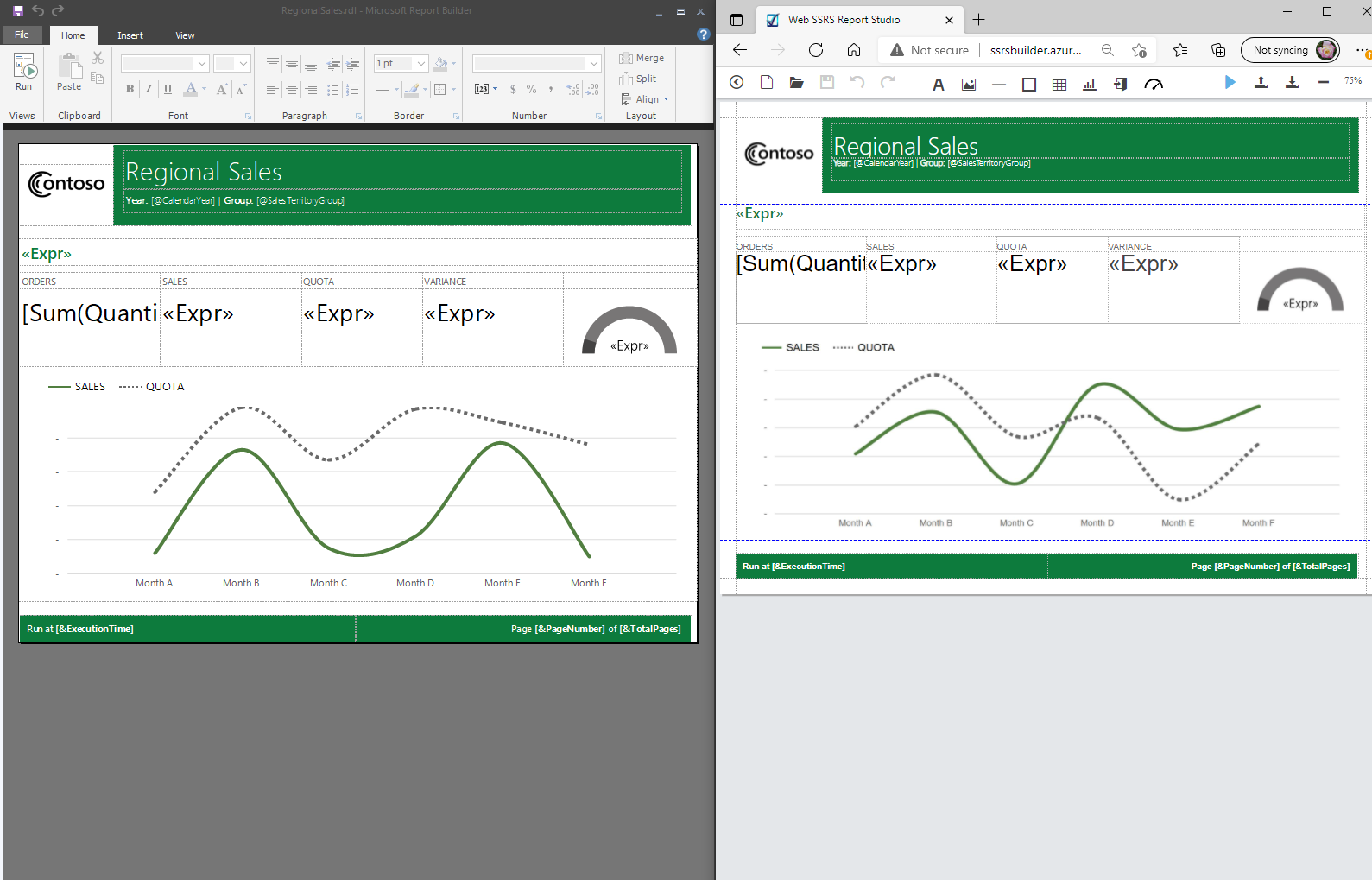 Try it yourself
A trial version for the Web SSRS Designer has been deployed to the Windows Azure Cloud. Here is the link and you may try with your own reports