Easily Create SSRS Reports Anytime, Anywhere
Gone are the days when customers were not able to create SSRS reports from their mobile devices, or when there was no way to create SSRS reports on the fly. Our solution is real ad hoc, real web-based, and real SSRS. It has never been this easy to create SSRS reports. Even non-technical users can use this web-based software to create true SSRS reports
Our Advantages
Super Easy to Use: Intuitive, no training is needed.
Real SSRS Reports: The created SSRS reports are ready for Report Server or SharePoint.
Create once, Edit or View anywhere: Reports can be run and modified from almost any browser.
Built-in Support for Barcode and QRCode.
A Sample Report Created By SSRS Web Reporting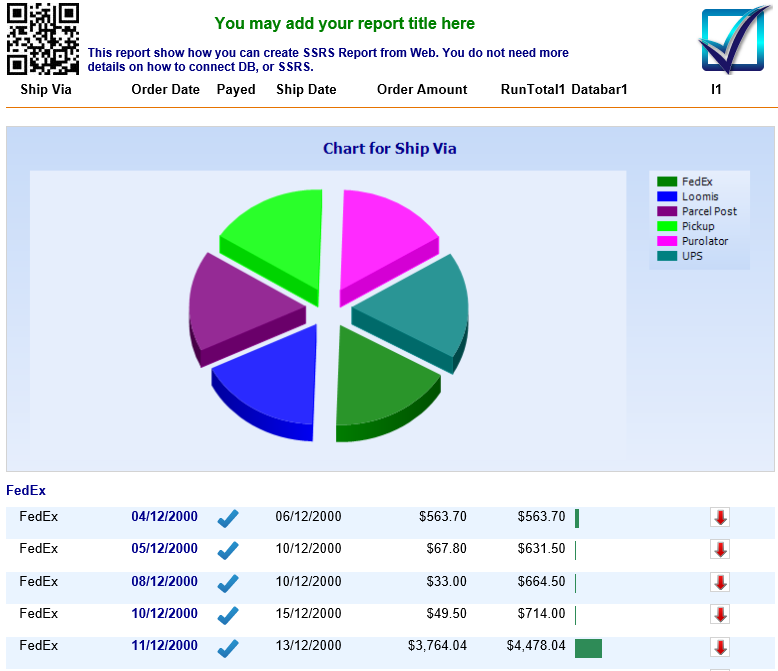 Try it yourself
Click or Scan the QR Code on the right to try.
If you want to try to create reports with your own data, please contact us for a trial installation. The deployment needs Windows Server with IIS 7 and up.